Liberals are too clustered in major cities, mainly in blue states. This is why Hillary Clinton can get 3 million more votes and still lose the election. Given the electoral college system and the fact every state gets 2 Senators regardless of size, progressives and liberals are not spread out enough across the country in large enough numbers to win more elections.
What can liberals and progressives do to turn more of the map blue? The short answer is…move!
In this podcast, we talk to people in places that aren't blue. Sometimes it's liberals who are on the ground in deep red territory. Other times, it's people who don't agree with liberals. But always with the goal of answering these questions:
What will bring more liberal voters to red states?
How can liberals persuade voters who are already there?
The Clusterfucked Podcast is an exploration of a new liberal movement…that must be literal!
---
Your host, Roger King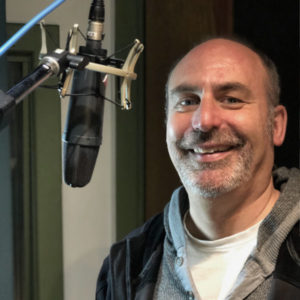 Roger King is the President of PN Agency which provides voice-over talent to the radio, television and film industries. The agency now has rosters in Toronto, Montreal and New York City. In 2004, he launched Ethnic Voice Talent (EVT), and he now represents over 175 voice over talents in 15 different languages.
He is also a professional voice talent himself, regularly voicing radio & TV commercials and corporate & Documentary narration over a 25+ year career.
King spent a decade producing broadcast media for CNW Group and PR Newswire. He is the former Media Chair of Democrats Abroad Canada which involved managing media outreach with the Democratic National Committee (DNC) during both the Kerry and Obama Presidential campaigns.
In 2015, he produced and directed the feature-length documentary I Am What I Play, which focuses on the role of radio disc jockeys in music and political culture. 
A dual citizen of the U.S. and Canada, King was born in Detroit and lives in Toronto.